Environmentally friendlier business – What we are doing, and what we want to do…
Global business, and the whole world in general is very slowly adapting to already very apparant environmental impacts. Here at EVE we are increasingly aware of our both our personal and business impacts on the environment and we are constantly evolving our personal and business practices to reduce and offset that damage wherever possible.
Our product is recycled. Vintage and antique items have lived a previous life. Sometimes many! So we are a step ahead of some, in that we are not using resources to create our products. However we do need to source them, process them and send them. We are revisiting every stage of our business process to find ways of working kinder, quieter and with respect to the environment whilst delivering exceptional product and service to our customers. So what are we doing: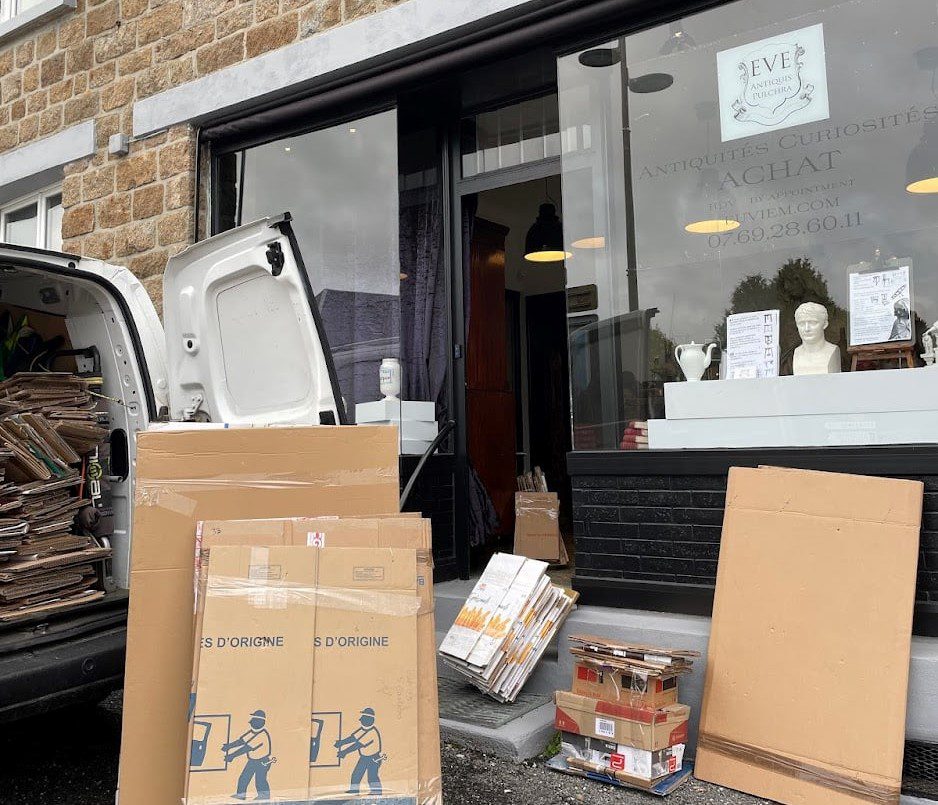 Recycling packaging – In partnership with local businesses we take their used packaging and use it to pack our products. If you find plastic packaging in your parcels there is a very good chance it has been used before. We would urge you to use it again if possible too! We know we have some way to go. For example we have experimented with paper tape on our packages but it does just not hold up to international transit demands. We hope to find a substitute asap. As we increase our local business relationships we hope there comes a day when we don't need to buy new packing materials and can source enough recycled materials to avoid buying new completely. We now have a whole storeroom filled with recycled packing materials!
Using recyclable packaging – As well as recycled packing we also use recycleable packing materials. Our packing peanuts are made from wheatgerm and can be composted. They cost a little more than plastic peanuts but in the long term we believe the extra cost of choosing recycleable solutions far outweighs the long term cost of not doing so. We urge all businesses to consider where they too can implement non plastic packing solutions into their business practices.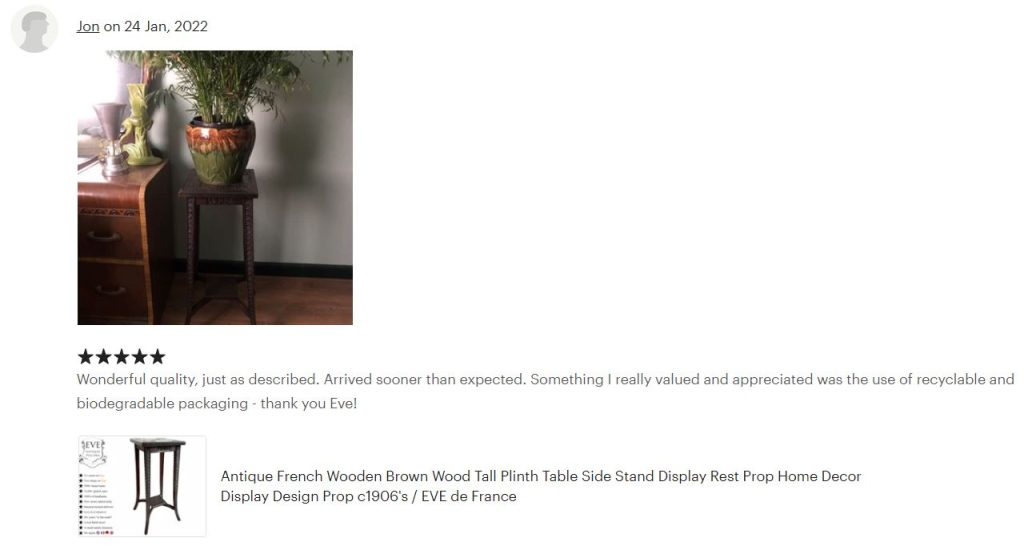 Packing sensibly but with environmental impacts in mind – International shipping will always have an unavoidable environmental impact. Parcel weight and size should be minimal but effective at protecting the product. Even with twenty years experience of shipping we are constantly on the lookout for new packing materials and methods. We need to pack with the environment in mind but we also need to avoid situations where items arrive on the other side of the planet damaged.
Increasing our use of solar powered solutions – Two of our storage facilities now run entirely on solar powered lighting solutions. We hope to increase our use of solar power greatly in the coming years and are excited by new technological breakthroughs in this area.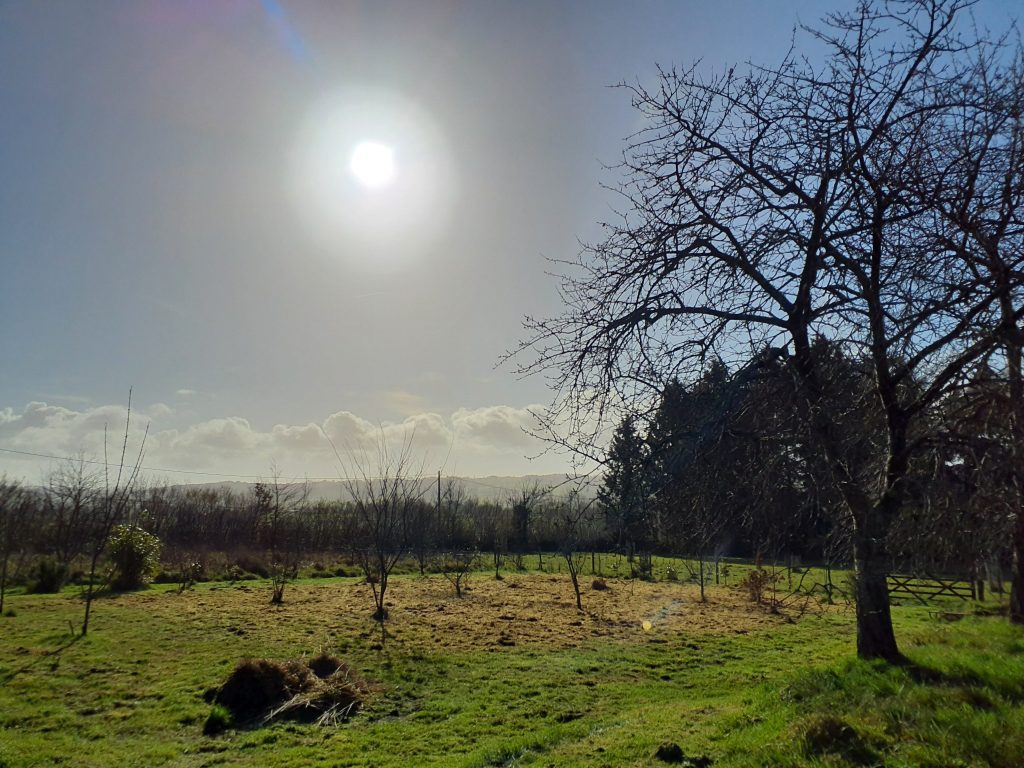 Planting trees – Over the last five years we have managed to plant a small orchard and a number of other trees in Normandy to help offset our carbon footprint. The orchard contains over 30 different varieties of apples, pears, plums and cherries. At the bottom of our plot we have planted a number of evergreens which will partner an established small woodland already in place and well established. In total we have managed to squeeze in sixty trees. But…
We have now run out of space to plant new trees so we are pleased to continue our partnership with ecologi to support the planting of new trees and support ecological projects throughout the world. You can find out more about ecologi by clicking here.
You can find out about our contribution to their projects by clicking here. So far with our customers and ecologis help we have planted: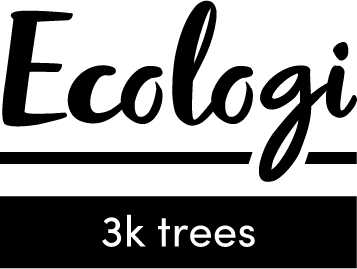 Every time a customer makes an order with us we ask ecologi to plant a tree. Customers and visitors are welcome to make their own contributions to our forest by visiting our ecologi profile page by clicking here.
Working with Etsy – Etsy offsets 100% of carbon emissions from delivery and packaging on every delivery. Whilst we would like to claim that with our own efforts each order offsets more impacts than made we are not sure it works quite like that! Every little helps though, right? Find out more about Etsy offset practices by clicking here.
Thanks for reading.
"A society grows great when old men plant trees whose shade they know they shall never sit in." Old Greek proverb