Site facilities and services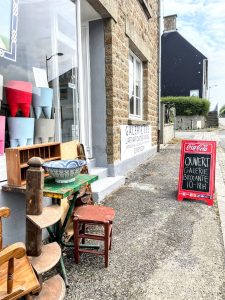 You can now visit our shop in Lower Normandy in France on Wednesdays 2-6pm, Fridays 2-6pm and Saturdays 10-6pm through the Summer of 2023. It is located just around the corner from our buying office in the centre of Cherence le Roussel.
Here you will find a range of items that we are clearing out from our many stockrooms. That may be stock that has been sitting around for a while, Items that are too big to ship and items that may be needing some repairs. We have also mixed in a selection of the items we offer online. Bear in mind though that our full inventory of 10,000+ items is only available online.
Our buying office is open by appointment for customers. This office is for us to value and purchase items only. Customers can also collect items they have purchased from us online. We can also give you a free valuation and purchase from you at our gallerie during opening hours by arrangement.
Contact us to pay for or reserve items and make an appointment to collect your purchases from our office or gallerie.
Customers visiting on a Saturday can also visit our colleague just down the road; Troc Mamie. Selling an ever evolving inventory of vintage and antique collectables directly in store you are sure to receive a warm welcome from Mamie Tracy! Link to Troc Mamie Facebook Page.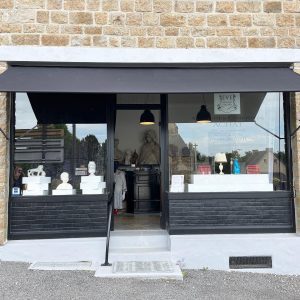 Buying services
Items you sell to us will need to be appropriate for our brand. Try a search in one of our stores for an idea of what we sell. Click here to visit
European Vintage Emporium our own website
Generally items should be collectable, vintage (20+ years old) or antique (100 years old). If you are not sure just drop us a message with a photo and we will quickly let you know at mail@euviem.com

Users of our in store purchasing services will be asked to supply identification. A registration form is available in store. We also visit customers in their homes for buying. You can complete our buying / estimation form by clicking here.
Estate clearance services
We don't personally carry out house clearances but we are keen to see your items before you get the clearance guys in! We are happy to come to your local premises and give you prices for individual pieces we are interested in purchasing. We can also offer advice on moving on those pieces we are not interested in buying!
As we sell to a worldwide market we are confident we can offer you higher prices than other local dealers who rely on the local market to sell on merchandise. There is no rush, obligation or pressure to sell to us and we are happy to give clients thinking time. Male and/or female callers can visit. English, French or German speaking.
We do have colleagues who will be happy to come in and clear properties for you. Depending on house contents these services can often be free. A 'clearance' service will see your premises cleared from top to bottom but of course we would suggest you call us in first!
We don't tend to buy larger items as the majority of our business takes place online with international clients and shipping large items is very expensive. We can make some recommendations though if you need a hand with moving on larger items.
If you would like a visit for valuation or clearance please contact us by clicking here.
Other services…
We also provide a range of other services. Read more on those by clicking here.
Other developments…
Watch this space for details of other new developments coming in 2023 / 2024 in relation to the continual evolution of our gallerie space and another of our businesses www.frukit.com.
Make inquiries via our contact form by clicking here.
European Vintage Emporium – Sourcing locally, selling globally.
Our typical operating area in France up to about 100km of our store – We travel further afield by arrangement. Link to us on Google Maps here.